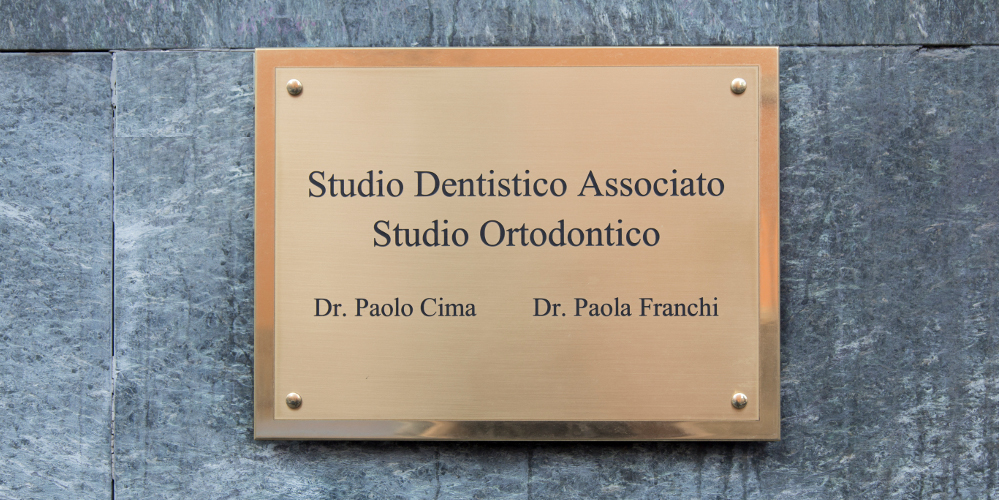 WHO WE ARE
We are pleased to introduce our practice, and to show you the features that have made it a prestigious dental center in the Milan area for over 30 years. The practice is located in one of the liveliest and busiest areas of the city, characterized by an extraordinary business and commercial density and easily reachable by any means of transportation (for further info, see the "how to reach us" section).
Our practice, perhaps due to its limited size, has maintained the friendly atmosphere that has characterized it since its establishment in 1987, although it has undergone several changes and innovations over the years, to always keep pace with new procedures and technologies as the dental industry evolves. Among our most valuable assets, are the care and competence that we commit to always employ in our work and that have shaped the way we have trained our entire staff.
WHERE WE ARE
We are located in Milano, in Via san Gregorio 10 . Coming from C.so Buenos Aires we're about 100 meters on the right.
HOW TO REACH US
We are easily accessible from all over the city and from around the country/region. You can reach us
by Bus (60 e 81),
by Tram (1, 5,9 e 33)
by Metro (red line, Porta Venezia Station ),
by the Urban Railway Trenord ( Porta Venezia Station),
by Car (parking lot on Corso Buenos Aires) and
by Train (Central Station )
FOR NEW PATIENTS
We're glad that You found us! Here's a little bit of general information about us and the services we provide:
Orthodontics: dentistry concerned with correction of teeth and jaws that are positioned improperly.
General Dentistry
Operative Dentistry: dentistry concerned with restoration of parts of the teeth that are defective as a result of disease, trauma or abnormal development to a normal function, heath and esthetics.
Prosthodontics: the branch of Dentistry concerned with construction or artificial appliances designed to restore and maintain an oral function.
Implantology: branch of Dentistry dealing with the permanent implantation of one or more fixtures into the bone of the jaws, instead of the lost teeth.
Periodontics (or Periodontology): dentistry concerned with the treatment of diseases of periodontium of teeth and implants.
Preventive Dentistry: dentistry concerned with maintenance of the health of the teeth and the structures of the oral cavity by fortifying them against damage and disease.
SERVICES AND PATIENT FINANCING
Our experienced staff can give you full service assistance with your Dental Insurance and Written Estimates. We work with COMPASS, a third-party financing company, which offers low-interest and no-interest loans for certain repayment periods.
MAKE AN APPOINTMENT
Thank You for Your interest ! We will try our best to schedule an appointment that is convenient for You. If You have inquiries please call us at (+39) 02-29512542 or send an e-mail to: info@studiocimafranchi.it.